Equipment
Executing every shot
---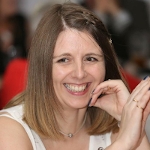 Please don't shoot the messenger, but with lower temperatures at this time of year, your ball won't travel quite as far as it would on summer days. If you're trying to nestle your ball in right next to the flag then that could be an issue, so it's important you know how far your ball will travel come winter.
But, of course, if you're not striking the ball cleanly from the middle of the face every time then your shots can still be unpredictable. A problem for all of us! Enter: Cobra. The geniuses in Cobra's research & development team have come up with a way to give you consistently impressive distance regardless of your strike location (within reason, of course!).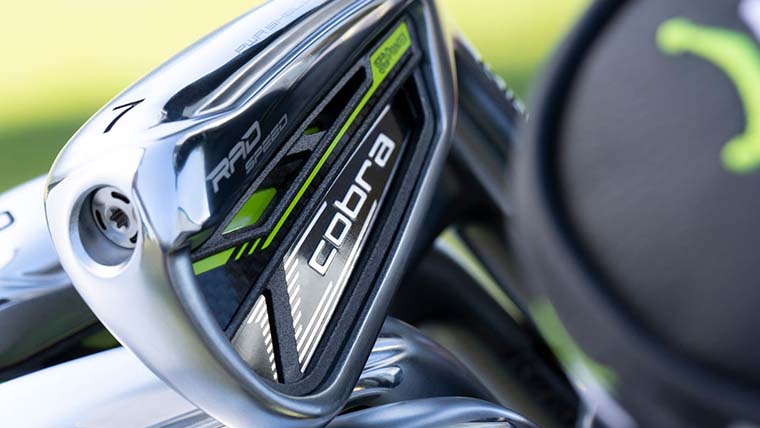 The radial weighting in Cobra's Radspeed irons is what gives you this consistency, even with off-centre strikes. Essentially, they've managed to push the clubhead's internal weight towards the extremities, which pairs perfectly with the forged PWRSHELL face insert to give effortlessly easy distance. This all sounds pretty techy, but all you need to know when standing over the ball is that you're able to attack flags from further with more accuracy. The feeling of knowing that is unmatched.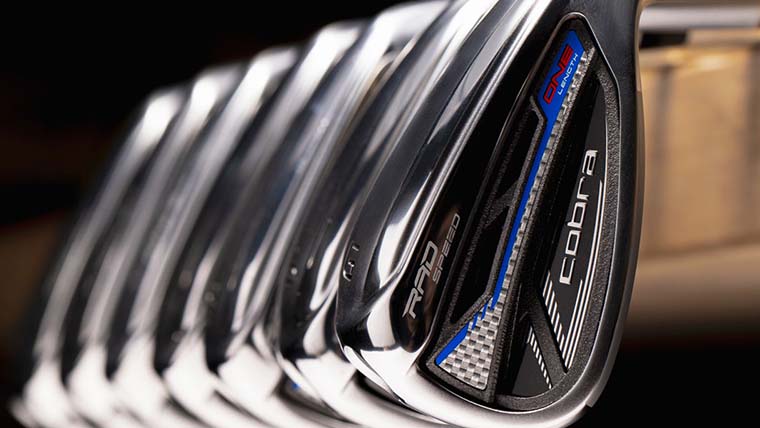 It doesn't stop there though. No doubt you'll have heard about Bryson DeChambeau's ONE-Length irons. Well, these are designed and produced in conjunction with Cobra, and are available in the very same Radspeed model above. It's a relatively simple concept: each iron in the bag being the same length (7-iron in case you wondered) so that you only need one set-up and one swing. If you want to give this a go, send us a message and we'll be happy to help!