Hitting predictable golf shots is one of the keys to playing successful and enjoyable golf. Once something has been measured, it can be managed.....meaning no guesswork in your improvement plan. Whether its a skill out on the golf course, or wanting to be able to hit a draw, using a holistic approach to the game is the more efficient way to improve your game with coaching at Hornsea Golf Club.
Why Coaching?
Rich has developed a reputation as a highly respected coach amongst fellow Professionals and amateurs alike and has amassed over 10000 hours of coaching experience. He continually develops his knowledge and understanding of the golf swing to ensure that every golfer leaves the lesson tee confident in their improvement.
Measuring, not Guessing is the focus of your improvement at Hornsea GC, and we use the latest technology in order to help you understand how your golf swing fits together. In all coaching sessions, you will have access to:
Flightscope X3 Launch Monitor: Fusion tracking for unmatched data accuracy
Swing Catalyst Plate: Peaking behind the curtain of your connection with the ground
3 High Speed cameras: Capturing your swing from 3 angles simultaneously
BioSwing Dynamics Screening: Finding your optimal swing for your physical dimensions
Arccos Game Data: Uncovering what happens on the golf course
In addition to our state of the art Coaching and Fitting Studio, we have a short game area, expansive Putting Green and the 22nd Ranked Golf Course in Yorkshire, meaning that whatever aspect of your game needs to be worked on, be rest assured we will be able to design a session specific to your needs.
Lessons will cover:
Golf Fundamentals
Swing Basics
Short Game
Long Game
Course Management
Richard Pace - Head PGA Professional
Rich has developed a reputation as one of the standout coaches within Yorkshire, with over 10000 hours of coaching experience with all levels of golfer from complete beginner to Professional players. Rich continually develops his coaching skills and knowledge through self research and formal qualifications, to stay at the forefront of the developments within modern coaching, to ensure that EVERY golfer that walks onto his lesson tee can be confident in their improvement. As a competitive golfer himself, Rich actively participates in Professional events around the UK and abroad. He takes great pride in being able to maintain a high level of performance whilst helping others improve their own games. His playing ability combined with his passion for coaching allows him to bring a holistic view to his coaching sessions.
---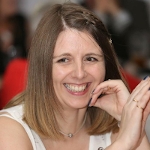 Yvonne Wright - Business Manager
I have been Business Manager at the club since 2012 and have been involved in the running of the Professional Shop for 15 years. Wright Golf Shop has been trading for the last 21 years, and since Stret, my husband and the clubs Director of Golf, passed away myself and Nathan decided to continue in our roles and hope to grow our business further in Stret's memory. I have previously worked in hotels as a conference and banqueting co-ordinator, at an estate agent and in retail at Laura Ashley. My experience in these fields has helped me greatly and we now have at Hornsea one of the best stocked golf shops in the area.
---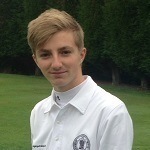 Nathan Wright - Retail Assistant
I am currently the youngest member of the workforce by some margin! My aim is to start my PGA qualification and then once complete head for some warmer weather. I have represented the club through all levels and also played for the East Riding Junior Team. I enjoy interacting with the customers and trying to help them improve their games. I also manage the Scratch B Team.
---